Sayre Redskins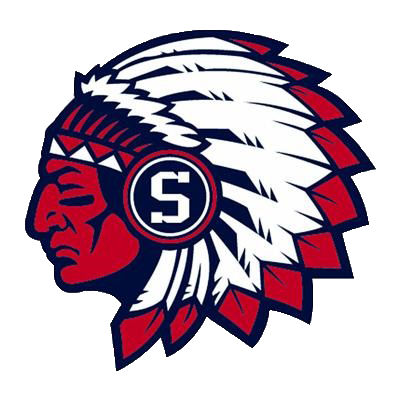 Sayre Redskins
Head Coach: Ricky Lindblad
PIAA District 4 - Class 1A
Northern Tier League - Small School Division
Stadium: Lockhart Street Bowl
| OVERALL | PCT | CONF | PCT | HOME | AWAY | STREAK |
| --- | --- | --- | --- | --- | --- | --- |
| 0-6 | 0.000 | 0-5 | 0.000 | 0-2 | 0-4 | L6 |
08-25
7:00 pm

L, 0-42

09-01
7:00 pm

L, 0-45

09-09
7:00 pm

L, 0-49

09-15
7:00 pm

L, 7-41

09-23
7:00 pm

L, 6-28

09-29
7:00 pm

L, 6-34

10-06
7:00 pm

-

10-14
7:00 pm

-

10-20
7:00 pm

-

10-27
7:00 pm

-
September 28, 2023 | Ed Weaver
We're halfway through the 2023 NTL football season and many familiar names are atop of their respective division standings.
August 22, 2023 | Ed Weaver
The last two seasons Muncy has claimed the Small School Division championships, sweeping the division both years. This year the Indians will look for their third in a row, while the other five teams look to dethrone them.
August 3, 2023 | Ed Weaver
Ten teams from the Northern Tier League took part in yesterday's Media Day just across the border in Waverly, NY at Shepard Hills Country Club.
November 7, 2021 | Ed Weaver
In typical fashion the Troy Trojans racked up 313 yards of total offense, 288 on the ground, as they defeated the Sayre Redskins 20-6 at Alparon Park in the District IV Class 2A quarterfinals on Saturday, November 6.
November 4, 2021 | Tristan Klinefelter
As the playoffs begin this week it's time to take a look at the matchups and teams in District 4 that you should keep an eye on. Within District 4 there are many teams that have the potential to make a deep state playoff run. These teams include Muncy, Southern Columbia, and Jersey Shore. All […]
August 16, 2021 | Billy Splain
Brayden Horton Sayre Class Of 2022 Quarterback Jersey # 2 HT/WT 6' / 185 31 Total Touchdowns sophomore year Other sports Baseball Baseball Player of the Year, Football and baseball newcomer of the year, All NTL Second team Twitter @bhort21 Do you have a favorite play you remember the most? Explain: The game winning touchdown […]
August 14, 2021 | Billy Splain
Sayre Redskins PFN Page Head Coach Kevin Gorman PIAA District 4 – Class AA League: Northern Tier League – Small School Division Stadium: Lockhart Street Bowl Season Stat Leaders Assistant Coaches  Niq Sinsabaugh. Scott Harbst, Rich Horton, Andrew Yeckinevich, Larry Hanafin, Derek Watkins, Sean Flynn, Devin Shaw, Phil Green 2020 Season Record 1-2 2021 Schedule […]
September 30, 2018 | Chris Masse sungazette.com/
CANTON-Mud covered their uniforms, hands and faces as Canton players stood along the sideline following Friday's football game. The team's fans never felt they looked so good as they stood and saluted the players. This was an old-school look, an old-school performance. This is what Canton football was built upon long ago. And the glory […]
September 8, 2018 | Pa Football News
Stacy Rogers, thedailyreview.com Troy – The Troy Trojans pounded out their first victory of the season, 20-7 over the visiting Sayre Redskins at Alparon Park last night."The kids really played physical tonight, and our defense held up. I'm proud of the way the whole team played" said Troy Head Coach Jim Smith after the win.The […]
August 25, 2018 | Billy Splain
Wyalusing over Montrose The Wyalusing Rams scored 24 points in the second quarter on their way to a season-opening 52-6 win at Montrose. Shane Fuhrey started the game with a seven-yard run at 2:55 of the first quarter and the kick failed. In the second quarter at 8:18 Fuhrey scored on a three-yard run and […]
| YEAR(S) | COACH | RECORD |
| --- | --- | --- |
| 2023 | Ricky Lindblad | 0-6 |
| 2018-2021 | Kevin Gorman | 20-16 |
| 2015-2017 | Steve Satterly | 13-19 |
| 2008-2014 | Larry Hannifan | 24-47 |
| 2006-2007 | Mark Twigg | 2-18 |
| 2005 | Ron Miller | 1-9 |
| 2002-2004 | Scott Setzer | 11-19 |
| 1996-2001, 1986-1988 | Gifford Wolcott | 32-58 |
| 1989-1995 | Mike Kessler | 27-44-4 |
| 1985, 1977-1982, 1969-1972 | Tom McCabe | 74-29-2 |
| 1983-1984 | John Soprano | 7-12 |
| 1975-1976 | Biagio Maio | 6-13-1 |
| 1973-1974 | Jim Anderson | 6-12-2 |
| 1962-1968 | Al Difonzo | 45-19 |
| 1957-1961, 1952-1954 | Glenn Haggerty | 54-13-4 |
| 1955-1956 | Frank Downing | 9-7-1 |
| 1948-1951 | John Ksionzyk | 19-13-2 |
| 1945-1947 | Steve Sydorak | 18-5-2 |
| 1943-1944 | William Reese | 14-1 |
| 1937-1942 | Earl Davis | 17-25-2 |
| 1934-1936 | Bob Redman | 25-5 |
| 1917-1933 | Charles Young | 87-32-14 |
| 1914-1916 | RH Mcclay | 1-3 |
| YEAR | COACH | OVERALL | PCT | LEAGUE | PCT |
| --- | --- | --- | --- | --- | --- |
| 2023 | Ricky Lindblad | 0-6 | 0.000 | 0-5 | 0.000 |
| 2021 | Kevin Gorman | 5-6 | 0.455 | 4-5 | 0.444 |
| 2020 | Kevin Gorman | 1-2 | 0.333 | 1-2 | 0.333 |
| 2019 | Kevin Gorman | 8-3 | 0.727 | 8-2 | 0.800 |
| 2018 | Kevin Gorman | 6-5 | 0.545 | 6-4 | 0.600 |
| 2017 | Steve Satterly | 1-9 | 0.100 | 1-9 | 0.100 |
| 2016 | Steve Satterly | 8-4 | 0.667 | 7-3 | 0.700 |
| 2015 | Steve Satterly | 4-6 | 0.400 | 3-6 | 0.333 |
| 2014 | Larry Hannifan | 3-7 | 0.300 | 2-7 | 0.222 |
| 2013 | Larry Hannifan | 3-7 | 0.300 | 2-7 | 0.222 |
| 2012 | Larry Hannifan | 6-4 | 0.600 | 5-4 | 0.556 |
| 2011 | Larry Hannifan | 5-6 | 0.455 | 3-5 | 0.375 |
| 2010 | Larry Hannifan | 3-7 | 0.300 | 2-6 | 0.250 |
| 2009 | Larry Hannifan | 3-7 | 0.300 | 3-7 | 0.300 |
| 2008 | Larry Hannifan | 1-9 | 0.100 | 1-9 | 0.100 |
| 2007 | Mark Twigg | 1-9 | 0.100 | 1-8 | 0.111 |
| 2006 | Mark Twigg | 1-9 | 0.100 | 1-8 | 0.111 |
| 2005 | Ron Miller | 1-9 | 0.100 | 1-6 | 0.143 |
| 2004 | Scott Setzer | 3-7 | 0.300 | 2-5 | 0.286 |
| 2003 | Scott Setzer | 4-6 | 0.400 | 2-5 | 0.286 |
| 2002 | Scott Setzer | 4-6 | 0.400 | 2-5 | 0.286 |
| 2001 | Gifford Wolcott | 2-8 | 0.200 | 0-7 | 0.000 |
| 2000 | Gifford Wolcott | 5-5 | 0.500 | 3-5 | 0.375 |
| 1999 | Gifford Wolcott | 1-9 | 0.100 | 1-5 | 0.167 |
| 1998 | Gifford Wolcott | 4-6 | 0.400 | 2-4 | 0.333 |
| 1997 | Gifford Wolcott | 4-6 | 0.400 | 2-4 | 0.333 |
| 1996 | Gifford Wolcott | 0-10 | 0.000 | 0-6 | 0.000 |
| 1995 | Mike Kessler | 3-6-1 | 0.350 | 1-5 | 0.167 |
| 1994 | Mike Kessler | 7-4 | 0.636 | 3-3 | 0.500 |
| 1993 | Mike Kessler | 4-7 | 0.364 | 2-4 | 0.333 |
| 1992 | Mike Kessler | 0-10 | 0.000 | 0-6 | 0.000 |
| 1991 | Mike Kessler | 8-4 | 0.667 | 4-2 | 0.667 |
| 1990 | Mike Kessler | 4-5-1 | 0.450 | 1-4-1 | 0.250 |
| 1989 | Mike Kessler | 1-8-2 | 0.182 | 0-5-1 | 0.083 |
| 1988 | Gifford Wolcott | 6-4 | 0.600 | 3-3 | 0.500 |
| 1987 | Gifford Wolcott | 3-6 | 0.333 | 2-5 | 0.286 |
| 1986 | Gifford Wolcott | 7-4 | 0.636 | 6-2 | 0.750 |
| 1985 | Tom McCabe | 6-4 | 0.600 | 5-2 | 0.714 |
| 1984 | John Soprano | 4-6 | 0.400 | 2-5 | 0.286 |
| 1983 | John Soprano | 3-6 | 0.333 | 3-4 | 0.429 |
| 1982 | Tom McCabe | 5-5 | 0.500 | 4-3 | 0.571 |
| 1981 | Tom McCabe | 7-2 | 0.778 | 4-2 | 0.667 |
| 1980 | Tom McCabe | 7-3 | 0.700 | 0-0 | 0.000 |
| 1979 | Tom McCabe | 7-2-1 | 0.750 | 0-0 | 0.000 |
| 1978 | Tom McCabe | 6-4 | 0.600 | 0-0 | 0.000 |
| 1977 | Tom McCabe | 6-4 | 0.600 | 0-0 | 0.000 |
| 1976 | Biagio Maio | 2-7-1 | 0.250 | 0-0 | 0.000 |
| 1975 | Biagio Maio | 4-6 | 0.400 | 0-0 | 0.000 |
| 1974 | Jim Anderson | 3-6-1 | 0.350 | 0-0 | 0.000 |
| 1973 | Jim Anderson | 3-6-1 | 0.350 | 0-0 | 0.000 |
| 1972 | Tom McCabe | 8-1 | 0.889 | 0-0 | 0.000 |
| 1971 | Tom McCabe | 6-3 | 0.667 | 0-0 | 0.000 |
| 1970 | Tom McCabe | 7-1-1 | 0.833 | 0-0 | 0.000 |
| 1969 | Tom McCabe | 9-0 | 1.000 | 0-0 | 0.000 |
| 1968 | Al Difonzo | 5-4 | 0.556 | 0-0 | 0.000 |
| 1967 | Al Difonzo | 9-0 | 1.000 | 0-0 | 0.000 |
| 1966 | Al Difonzo | 3-6 | 0.333 | 0-0 | 0.000 |
| 1965 | Al Difonzo | 6-4 | 0.600 | 0-0 | 0.000 |
| 1964 | Al Difonzo | 9-0 | 1.000 | 0-0 | 0.000 |
| 1963 | Al Difonzo | 7-2 | 0.778 | 0-0 | 0.000 |
| 1962 | Al Difonzo | 6-3 | 0.667 | 0-0 | 0.000 |
| 1961 | Glenn Haggerty | 10-0 | 1.000 | 0-0 | 0.000 |
| 1960 | Glenn Haggerty | 9-0-1 | 0.950 | 0-0 | 0.000 |
| 1959 | Glenn Haggerty | 6-2-1 | 0.722 | 0-0 | 0.000 |
| 1958 | Glenn Haggerty | 5-3-1 | 0.611 | 0-0 | 0.000 |
| 1957 | Glenn Haggerty | 5-2 | 0.714 | 0-0 | 0.000 |
| 1956 | Frank Downing | 3-5-1 | 0.389 | 0-0 | 0.000 |
| 1955 | Frank Downing | 6-2 | 0.750 | 0-0 | 0.000 |
| 1954 | Glenn Haggerty | 8-1 | 0.889 | 0-0 | 0.000 |
| 1953 | Glenn Haggerty | 8-0 | 1.000 | 0-0 | 0.000 |
| 1952 | Glenn Haggerty | 3-5-1 | 0.389 | 0-0 | 0.000 |
| 1951 | John Ksionzyk | 2-6 | 0.250 | 0-0 | 0.000 |
| 1950 | John Ksionzyk | 8-1 | 0.889 | 0-0 | 0.000 |
| 1949 | John Ksionzyk | 7-1-1 | 0.833 | 0-0 | 0.000 |
| 1948 | John Ksionzyk | 2-5-1 | 0.313 | 0-0 | 0.000 |
| 1947 | Steve Sydorak | 4-3-2 | 0.556 | 0-0 | 0.000 |
| 1946 | Steve Sydorak | 7-1 | 0.875 | 0-0 | 0.000 |
| 1945 | Steve Sydorak | 7-1 | 0.875 | 0-0 | 0.000 |
| 1944 | William Reese | 8-0 | 1.000 | 0-0 | 0.000 |
| 1943 | William Reese | 6-1 | 0.857 | 0-0 | 0.000 |
| 1942 | Earl Davis | 2-6 | 0.250 | 0-0 | 0.000 |
| 1941 | Earl Davis | 2-3-2 | 0.429 | 0-0 | 0.000 |
| 1940 | Earl Davis | 3-5 | 0.375 | 0-0 | 0.000 |
| 1939 | Earl Davis | 5-3 | 0.625 | 0-0 | 0.000 |
| 1938 | Earl Davis | 2-5 | 0.286 | 0-0 | 0.000 |
| 1937 | Earl Davis | 3-3 | 0.500 | 0-0 | 0.000 |
| 1936 | Bob Redman | 9-1 | 0.900 | 8-0 | 1.000 |
| 1935 | Bob Redman | 9-1 | 0.900 | 8-0 | 1.000 |
| 1934 | Bob Redman | 7-3 | 0.700 | 6-0 | 1.000 |
| 1933 | Charles Young | 4-2-3 | 0.611 | 2-1-3 | 0.583 |
| 1932 | Charles Young | 2-3-2 | 0.429 | 2-2-2 | 0.500 |
| 1931 | Charles Young | 5-3-1 | 0.611 | 4-1-1 | 0.750 |
| 1930 | Charles Young | 6-2 | 0.750 | 6-2 | 0.750 |
| 1929 | Charles Young | 6-3-1 | 0.650 | 5-2-1 | 0.688 |
| 1928 | Charles Young | 2-3-2 | 0.429 | 2-1-1 | 0.625 |
| 1927 | Charles Young | 5-2-1 | 0.688 | 4-1 | 0.800 |
| 1926 | Charles Young | 7-1 | 0.875 | 7-1 | 0.875 |
| 1925 | Charles Young | 8-0 | 1.000 | 8-0 | 1.000 |
| 1924 | Charles Young | 10-0 | 1.000 | 10-0 | 1.000 |
| 1923 | Charles Young | 7-3-1 | 0.682 | 6-1-1 | 0.813 |
| 1922 | Charles Young | 8-2 | 0.800 | 7-1 | 0.875 |
| 1921 | Charles Young | 5-3-2 | 0.600 | 3-2-1 | 0.583 |
| 1920 | Charles Young | 5-3-1 | 0.611 | 5-1 | 0.833 |
| 1919 | Charles Young | 4-2 | 0.667 | 0-0 | 0.000 |
| 1918 | Charles Young | 2-0 | 1.000 | 0-0 | 0.000 |
| 1917 | Charles Young | 1-0 | 1.000 | 0-0 | 0.000 |
| 1916 | RH Mcclay | 0-1 | 0.000 | 0-0 | 0.000 |
| 1915 | RH Mcclay | 1-2 | 0.333 | 0-0 | 0.000 |
| 1905 | N/A | 1-0 | 1.000 | 0-0 | 0.000 |