2023 Mid Penn Colonial Division Outlook
Terry Clark Jr. | August 25, 2023
---
Colonial Division Preview
This division was very competitive last year. Gettysburg made an immediate impact by winning the Colonial division in their first season back after spending the last 8 years  in the YAIAA league. It came down to the last regular season game for Gettysburg as they defeated Susquehanna Twp. 23-16. I expect this league to once again come down to last week in the regular season as I believe there are 5 different teams that can win this division.
---
1. Susquehanna Twp.
Head Coach: Joe Headen
Last Season: 6-5
The secret is out and the tribe should be a popular pick to win the Colonial this year.  It all starts and begins with Lex Cyrus. Everyone in the entire state knows that name and that is because he is the fastest athlete in the state literally. He won the 100m State championship in track. His elite speed has colleges all across the country interested as he has a ton of college offers.  He is coming into his junior season so we still have 2 more years of exciting plays. I think he has an opportunity to have his breakout season this year. To go along with him Hanna also returns its entire backfield including their 1,000-yard rusher in Dorian Smith. The running back group is very strong as they should have the ability to really mix it up this season keeping defenses honest. Torin Evans started at QB last year as a freshman and he is expected to make a bigger jump this year.  Another player expected to make a big jump is Sophomore WR Jarret Kerns. He had a big summer as he attracted a college offer from Akron. Kerns has great size at 6'1 185 pounds. He does not look like a freshman going into his Sophomore season. I still have yet to mention their big versatile guy in Aubrey Carter who is also generating a ton of D1 offers as well.  Mason Lubold and PJ Wilson are back up front and bring nice size to the table. Things are looking really good on paper in fact they recently revealed new uniforms for this upcoming season as well and they look really sharp.
---
2. Gettysburg
Head Coach- Matt Heiser
Last Season: 8-3 (Division Champs)
Back in the Mid Penn after 8 years and all they do is come in and win the division. Gettysburg turned out having 16 Colonial All-star selections which at the time coming in they were a little unknown. Now all of those players are gone except for 1 who is one of the best players returning in the Colonial. That would be junior QB Brady Heiser.  Gettysburg was hit hard by graduation but they return one of the top QBs in the Mid Penn which should help soften that blow.  Last year Heiser threw for over 2,000 yards and was responsible for 19 TDs. He can also do damage with his feet and he has the rare ability of being able to extend plays with his awareness and scrambling ability.  He currently has no offers but he is generating plenty of interest so that may change very fast.  They also do return Jacob Dickerson, and Jarome Benjamin upfront who are 2 of the best linemen in the Colonial. Landon Felix and Gabe Trostle will join them to create one of the best offensive lines in the conference which should be more than enough to protect Heiser. If Gettysburg can find some new targets quickly and they gel together fast, watch out they may be able to repeat as division champs. Gettysburg was impressive last year and despite the graduation losses with Heiser back I believe he gives them a great shot to repeat as champs.
---
 3. Northern York
Head Coach- Bill Miller
Last Season: 8-5
Two words: Cole Bartram. He is back for his senior season and is the perfect player you would want to bring back when you lose some talent from the previous year. He is the kind of player that you can lean on and he will lead his team to a victory. He is a really special player which is easy to see when you look at the film. He is built to run the ball 20+ times a game and then turn around and make 12+ tackles a game at LB.  He is committed to Wrestle at Lock Haven but they should really consider trying to get him to play football as well. Northern did lose their QB and top WR from last year's team so expect them to run and run some more.  They will have to lean on getting production out of their offensive line as they do return one of the best centers in the Colonial in Spencer Siegel.  Expect a battle when you see Northern and Cole Bartram next on the schedule.  He will always give you a shot to win the game so you better be ready to play all four quarters.
---
4. East Pennsboro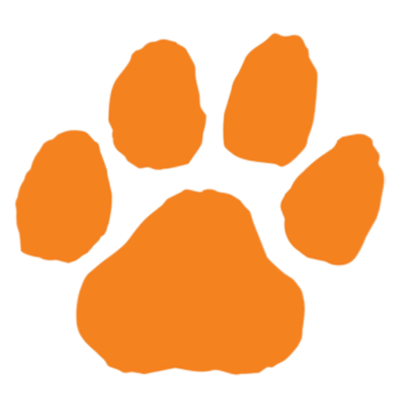 Head Coach: John Denniston
Last Season 5-7
I will be the first to say that I was one of the guys that thought this team would finish in the top half of the colonial last year. It was an extremely weird year for this team as they had multiple games with multiple players out due to sickness/injury and they went on the entire season. It resulted in a 1-6 divisional record.  I will be shocked if that happens again as East Penn does return 8 starters on both sides of the ball including four offensive linemen. That is great news as they are set to really make some noise this season. A few of the top teams from last year lost a lot from graduation so the opportunity is there for this team to make a statement. With Keith Oates back at QB for the third straight season and Aaron Angelo back at RB they have the pieces they need. Also, keep your eye out for WR Trey Good who missed all of last season with injury but is expected to make an impact this year. Defensively this team has a chance to be really strong as they will be led by Josh Angelo. He is going to cause issues for offensive linemen as he is very strong and quick standing at 6'0 250 pounds. I'm all in on the Panthers again this year don't be surprised if they have a shot to win this league.
---
 5. Shippensburg
Head Coach-  Eric Foust
Last Season 8-4      
Now this is going to be an interesting season for this squad as they graduated a lot of talent from last year's team. Tucker Chamberlin and  Erby Waller are both gone and they will also have to replace their entire backfield. With that being said I trust Coach Foust and the program he has built.  Shipp is known for always having strong defensive teams and I'm willing to believe they will once again produce another strong defensive team. They do have some players back on the line of scrimmage and return one of the best linemen in the division. Landon Carbough, will lead this group this year and the team should rally behind him. He will look to set the tone often and early. In order for Shippensburg to have another 8+ win season they will need to be able to control the trenches. I'm trusting a program that is used to winning as they should be able to rely on their defense to keep games close and close games out late with their running game.   I know they are listed as the 5th team but don't pay that too much attention as this division will be very close again this season. It's been a long time since Shippensburg wasn't included in the top 3 of this division so this pick is truly based on the loss of some talented players from last year's squad.
---
6. Mechanicsburg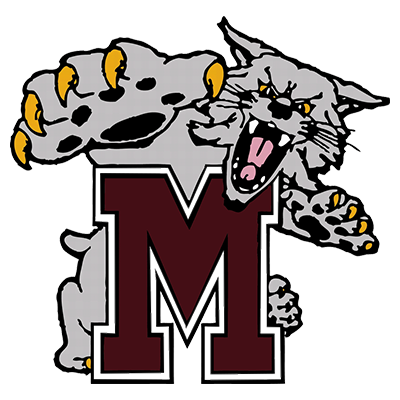 Head Coach- Anthony Rose
Last Season: 4-6
This team will have the most question marks coming into the season as they are another team that was hit hard by graduation. However, similar to Gettysburg they return their best offensive weapon this year in QB Jeff Lougee. Lougee, a multi-sport athlete, has already given his commitment to Duke University in Baseball is back and brings a lot of game experience with him. Lougee is pretty shifty and Mechanicsburg is going to want to keep the ball in his hands as much as possible. So, expect to see a lot of QB designed runs from this squad to maximize his ability. The key will be finding out who will step up and give this team another go to option.  Defenses will be keying on stopping Lougee early and often so they will need guys to step up quickly. Lougee's senior leadership is going to be needed if the Wildcats plan to finish at the top half of the Colonial this year. Justin Bardo is the heart of this team as hard hitting undersized LB is another player to watch.
---
7. Greencastle Antrim 
Head Coach- Devin McCauley
Last Season- 5-5
This squad worked hard to pull out 5 wins last year and in fact it was one of the better seasons they have had in a few years. That's something great to build on coming into this season. The only problem is they lost the Offensive Player of the year in RB Tavon Cooper. Replacing him is going to be very difficult but they do have some younger guys coming through the program that will have to grow up fast. They return Logan Avery back at QB so some talent is still back from last year including some defensive standouts in Parker Funk and Logan Shifflett. Early on I believe the defense is going to have to lead this group until the offense gets up to speed. They have an opportunity to be more balanced offensively this year and that might be enough to improve off last season's record.
---
8.Waynesboro
Head Coach- Mark Saunders
Last Season- 3-7
New Coach alert Mark Saunders takes over this team this year and it hopes to get back to the old Waynesboro culture that was built.  Which is running the football a ton and playing solid defense. This season Coach Saunders will really focus on establishing the culture and the philosophies he wants his program to have. This team should be one of the younger if not the youngest team in the division this year. So, Coach Saunders will learn a lot quickly about his young team. Playing hard and executing can go a long way but typically the more experienced teams normally come up at the top of the Colonial. Better days are to come but expect Waynesboro to really lean on Brian Benedict offensively early as they hope to continue to develop their big 6'5 target Alex Torbica at tight end.
Follow PA Football News on Twitter @PaFootballNews